AAI Team
The AAI staff is happy to help you. The office at Wiener-Philharmoniker-Gasse 2 is usually open Monday to Friday from 9 am to 2 pm. Consultations and joint projects work best with an appointment made in advance by e-mail or telephone. To register for courses and events, please send an email with all relevant registration data to office@aai-salzburg.at. We can also be reached by phone at short notice!
Elke Giacomozzi
Elke Giacomozzi is the executive director of the Afro-Asian Institute. She represents the AAI in various committees and networks, maintains contact with partners and donors and leads the AAI team. Elke studied Industrial Design and Sustainable Development Cooperation. She can draw on many years of experience in the NGO sector, especially in working with children and young people as well as in adult education in the area of global and intercultural learning. She experienced development policy practice through internships and field visits in the Philippines, Peru, Nepal and India.
Elke Giacomozzi, Director
Wiener-Philharmoniker-Gasse 2, 5020 Salzburg
Maia Loh
Maia Loh is the contact person for the event program and responsible for the public relations work of the AAI: in addition to the homepage and social media, she also looks after the blog globalgedacht.org. She studied Social and Cultural Anthropology at the University of Vienna and returned to Salzburg after graduation. Her research fields are critical higher education institutions, decolonization of scientific knowledge production and cargo bicyles as means of environmental friendly mobility and transportation.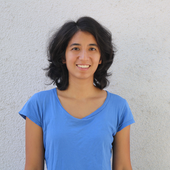 Maia Loh, Educational Project Manager and Public Relations
Wiener-Philharmoniker-Gasse 2, 5020 Salzburg
Syntia Hasenöhrl
Syntia Hasenöhrl is in charge of organizing the One World Scholarship Programme and of councelling students from the Global South. As contact person for the AAI scholarship holders, she organizes extracurricular training, reintegration, and alumni network activities. She studied African Development Studies in Geography and Global Studies at the Universities of Bayreuth and Tübingen. Lately, she did her doctorate in political science at the University of Vienna and was teaching there as well as at the University of Salzburg. Her research interests include de-/postcolonial feminisms, political mobilisation in digital media, and discriminatory mobility regimes. In addition, she engaged herself with sustainability and global inequality during stays in Ghana, Ethiopia, Mali, and Burkina Faso and during volunteer activities and internships in civil society associations.

Syntia Hasenöhrl, Study and Counselling Manager
Wiener-Philharmoniker-Gasse 2, 5020 Salzburg
Martin Sturmer
Martin studied African Studies and Communication Sciences in Vienna and Dar es Salaam. He also runs the news agency afrika.info which aims to enable a balanced media coverage about Africa. Not surprisingly, Martin started his career at the AAI. From 1997 to 1999 he was already employed as study and education manager with the institute. From 2019 to 2020 he replaced Elke Giacomozzi as the executive director of the Afro-Asian Institute. He wonderfully mastered the challenges of the Corona pandemic for the institute together with the team. He is currently coordinating special educational project and is supporting the press work of the AAI.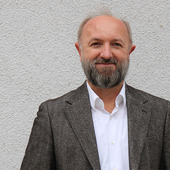 Martin Sturmer, Special Project Coordinator and Press Work
Wiener-Philharmoniker-Gasse 2, 5020 Salzburg
You can find vacancies and information on the general conditions for an internship under Jobs & Internships, and other opportunities for collaboration and cooperation under Enquiries.